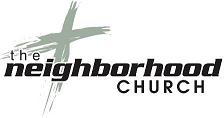 You will find that The Neighborhood Church is a place where individuals can
Connect with God and Each Other
. Through our various
ministries
and our Sunday Services, families and individuals of all ages find a place to make friendships, learn, and grow in a community of faith. We encourage you to use this website to become familiar with our early childhood, elementary, youth, college, young adult, women's, men's, and family ministries. You will also discover what we believe, our mission, and how you can become involved. You will find a place to connect with God and others at The Neighborhood Church.
---
In the late 1920's, two sisters, Mrs. Fannie Clark & Mrs. Wanda Stoddard (Dickey), remodeled a room in their basement at Hunt's Point into a chapel and began holding weekly church services. Soon a building at
102nd Ave NE and Main Street
was rented and visiting pastors conducted services for the small congregation.
In 1938 the congregation built a church at
104th Ave NE and NE 2nd St
and officially became Bellevue Assembly of God. Reverend Clarence Cooksey was the first resident pastor (1939-40). He was followed by Bowyer S. Osgood (1941-42), Jack Edgar (1943-44), Cecil Roebeck (1945-47), Ray G. Jones (1947-49), Cornelius Rientjes (1949-51), John Veary (1952-55), Hugh D. Cantelon (1955-57), B.P. Birkeland (1957-61), Earl J. Hance (1962-70), E.R. Scratch (1970-77), Jack Rozell (1977-87), Ed Nelson (1987-93), E. Allen Ratta (1993-99), and Darrell Elliott (2000 - Present).
Under the leadership of B.P. Birkeland in 1960 the congregation relocated to our current location at
625 140th Avenue NE
and was officially renamed The Neighborhood Church.