Sunday Evening - Seasonally
The Alpha Course consists of a series of talks addressing key issues relating to the Christian faith. During each session, participants eat a delicious dinner, view an enlightening and stimulating presentation, and engage in lively, open discussions in small groups. The sessions help you answer key questions such as: Who is Jesus? How do I pray? Why and how should I read the Bible?
In Alpha, no question is too trivial or illogical.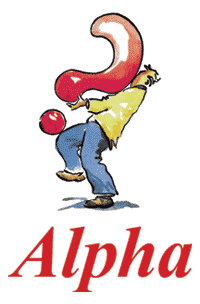 Alpha is for everyone, especially those who:
Are interested in investigating Christianity
Have questions about spiritual issues
Are new to church
Are preparing for marriage or want to teach children about God
More course topics
Over 6 million people in 150 countries have attended the Alpha course. The experience will help you to clarify and strengthen your beliefs.
The next Alpha Course will begin soon, so if you are interested in joining us contact Rob Mayo.